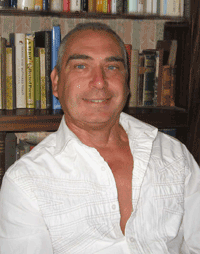 Peter Jaggs
Non-fiction
Peter Jaggs was born in Essex in England and has spent the best part of the last twenty-five years in Thailand since he was in his early twenties and has visited almost every province in the country. In the past, Peter has written poetry, articles and short stories for various newspapers and magazines including the popular "Tangled Lines' series of fishing columns which ran for seven months in the 'Pattaya People Weekly' newspaper.
Peter has written five books to date; his first book, 'From Beggar to Butterfly'- a collection of short stories about Pattaya - was described by the legendary Bernard Trink in the Bangkok Post as 'one of the best books on Pattaya written'. His second book, "Blundering around Isaan', has reached best seller status on many major distribution websites in Thailand and has also been released in German as 'Fehltritte im Isaan'.
Peter Jaggs also wrote the first ever technical freshwater fishing guide in the English language ever published ("A Freshwater Fisherman in Thailand') and his latest book, 'Hooked on Thailand' was published by Heaven Lake Press in November 2009.
Peter is currently based between Devon, England and Pattaya City and spends an equal amount of time in both of his homes, with frequent excursions to other favorite venues in Thailand and around Asia.