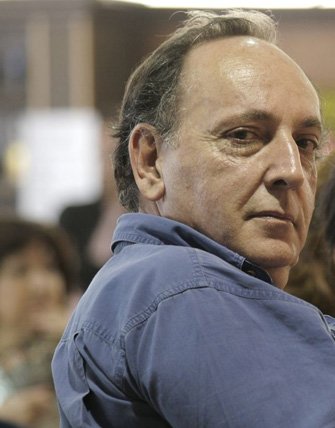 Ernesto Mallo
Fiction
Ernesto Mallo is a self-taught writer, unredeemed and proud of it. To his fortune, God abandoned him as a child so he began writing because it was the only thing he did well at school. He had many different jobs, some not quite legal and others downright subversive but was never caught. He devotes all his honesty to his writing. He dedicates a good part of his time to spread the idea that it is necessary to improve the quality and education of criminals given that too often it is they who govern us while prisons are overcrowded with fools and paupers. His motto: "Better criminals for a better world". Works, lives and struggles in Buenos Aires, Argentina. After longtime as playwright and screenwriter he published five noveles: Needle in the Haystack, Sweet Money, The Reliquary, The History of Water, and Men done you wrong.
Ernesto Mallo started writing as a school boy because it was the only http://www.ernestomallo.com.ar
The Orwell Brigade will coming out in November 2012.