Children should have a right to an education. Thai law states that all children regardless of where they come from or whether they have a legal status have the right to education. In reality that right remains a privilege for many children in the country, especially poor and marginalized ethnic minority and foreign migrant children.
We understand that while the State has a responsibility for education of children it cannot reach every child in need. When a child has a strong desire to go to school but is kept out because his or her family has no money that is a crime.
Heaven Lake Press has started doing our small part. Since 2011 we have given 50% of the profit from the sales of Bangkok Noir to three charity organizations in Bangkok and a school in Mae Hong Son. Bangkok Noir authors have also joined, giving half of their royalties to the scholarship funds as well.
This year, our author Christopher G. Moore has offered to give 100% of the sales of his classic special limited edition of A Killing Smile to children in need. We have contacted credible organizations and schools where there are many such children. Among the first of our partners is the Blood Foundation in Fang.
The Blood Foundation is staffed with the kind of people who care and are making a difference in the lives of kids. What we like about them is their transparency. They have an accountability and transparency statement showing where every baht of the contributed sponsorship is spent. The Foundation is looking after the welfare of Shan kids on Thai-Burma border. After 3 years of running the Daylight School for Stateless Shan children, the Blood Foundation is seeking sponsors to send 13 of these young children to the local Thai government school.
Sponsor a Child by buying a copy of the Special Edition of A Killing Smile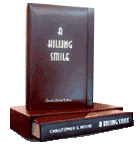 Please note that we do not provide full personal details of the children here for their security and privacy. We will provide you with the full details of a child only when you inform us of your wish to sponsor one.
In this sponsor a child for one year venture, the sponsor receives a copy of this special edition, signed and numbered—there are 275 copies in the Special Edition of A Killing Smile. You can read what makes the Special Edition unique here.
So far severalreaders have already paid for or pledged to buy acopy of the Special Edition, and seven children have been sponsored (see the list below)
We not only publish books in Thailand, we try to make a difference for a future generation of young people whose lives will be transformed by an opportunity provided through the generosity of our readers. We thank you, and the children who are sponsored by this project, thank you.
Sponsored Children and their Sponsors
(Some sponsors may wish to remain anonymous. Please let us know.)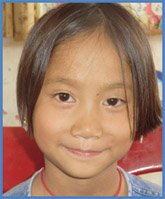 Nong Pong, Age 7
Sponsor: Mr. Herrin, USA, #020, Special Edition, A Killing Smile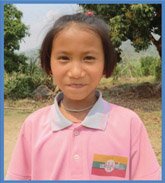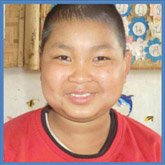 Nong Jo, Age 10, and Nong Lao, Age 13
Sponsor: Kevin Cummings (peoplethingsliterature.com), #014, Special Edition, A Killing Smile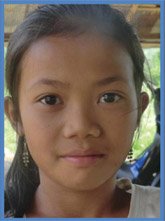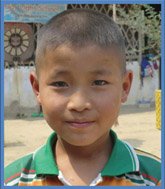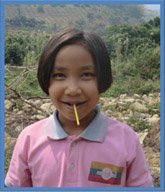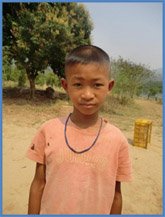 Nong Kham Ong, Age 11, Nong Non, Age 8, Nong Mae Jing, Age 10, and Nong Naw Kum, Age 9
Sponsor: James Gulkin (Siam Canadian Foods Co., Ltd.), #021, Special Edition, A Killing Smile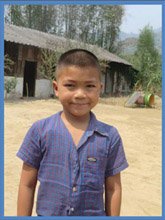 Nong Su, Age 8
Sponsor: John Bright, #022, Special Edition, A Killing Smile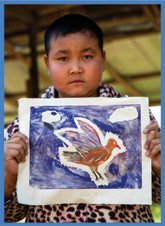 Nong Kham Bang, Age 13
Sponsor: Jarad Henry, #025, Special Edition, A Killing Smile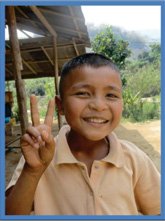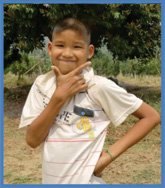 Nong Maung, Age 10, and Nong Kong, Age 12
Sponsor: Michaela Striewski, #027, Special Edition, A Killing Smile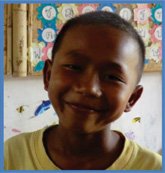 Nong Shiang Han, Age 12
Sponsor: Keith Bacon, #028, Special Edition, A Killing Smile